Playground

Safety Surfacing
Creating fun and Playing Safe…
Playgrounds are meant to create an environment that will challenge kids and facilitate cognitive, social, and physical development through play.  Our goal is to make sure that while the playground is challenging and fun it is also always safe.  Proper safety surfacing is a key part in making a playground safe.  We have several surfacing options, and we not only install new playground safety surfacing but also maintaining and protect existing playground surfaces.
Playground Safety Surface Installation:
Creative Bonded Rubber Bark
Our Creative Bonded Rubber Bark is a great rubber surface option.  It is a very durable rubber surface that provides great fall protection.  It also has an added advantage of lower install and maintenance costs compared to EPDM and TPV rubber surfaces.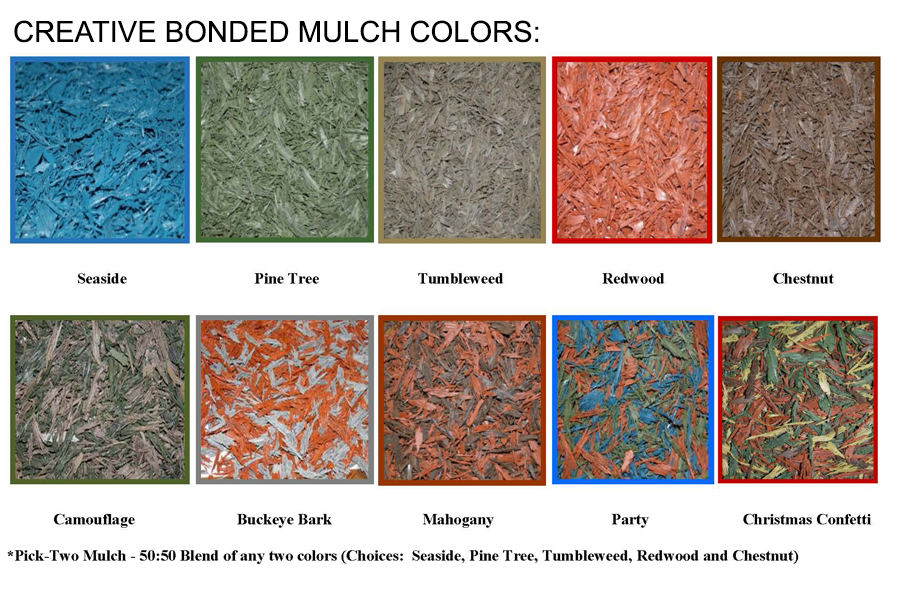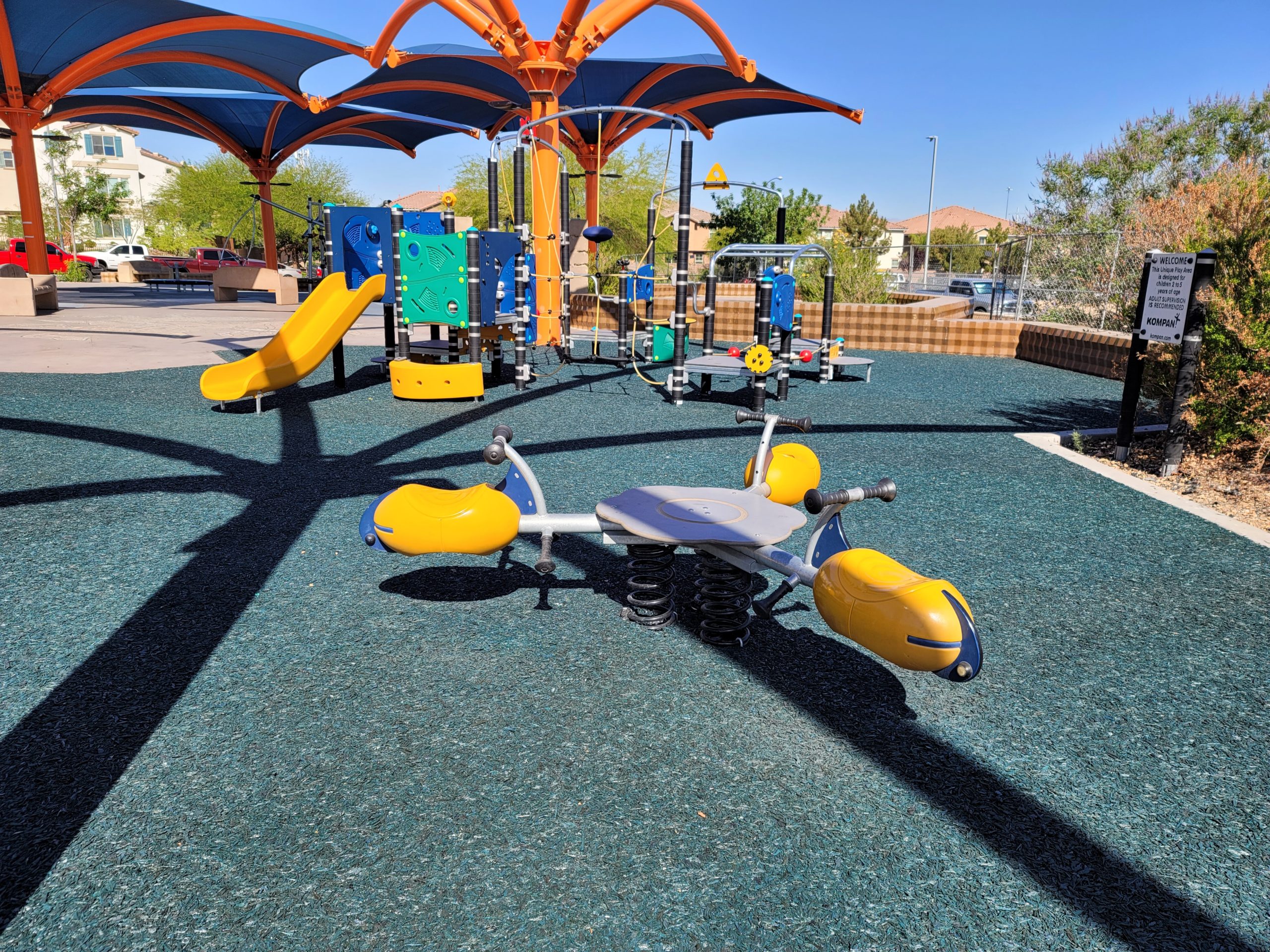 EPDM or TPV Poured In Place Rubber (P.I.P)
EPDM or TPV Poured In Place Rubber (P.I.P.) is great for providing colorful surfaces that provide great fall protection.  These rubber surface options are a two pour system, a cushion layer topped with a wear coat.  These surfaces look great but have higher install and maintenance costs.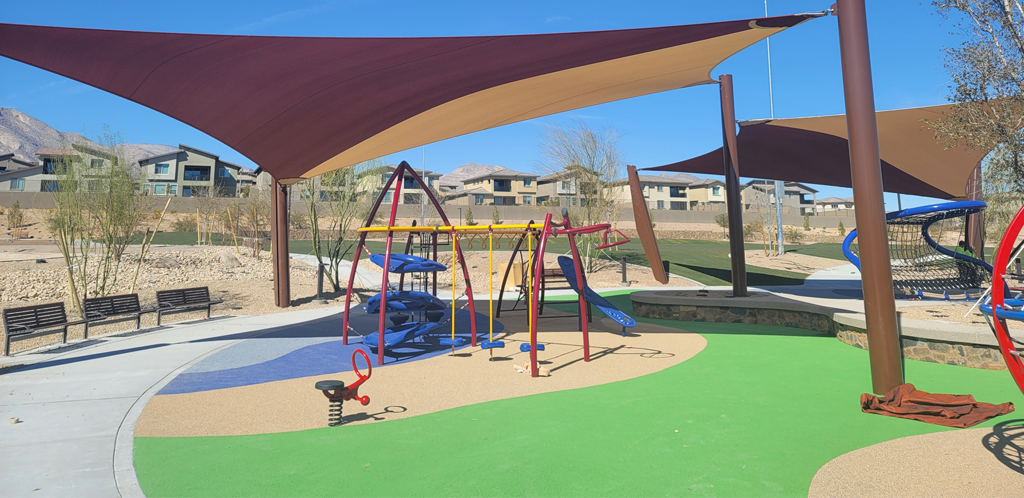 Playground wood chips surfacing is a great alternative to rubber surfacing.  The wood chips offer a natural look and will provide the needed fall protection. This option will require maintenance to ensure the wood chips remain at the needed material depth to meet the impact attenaution requirments.  This option will have the lowest install cost of the three listed options, however it will have the greatest maintenance needs.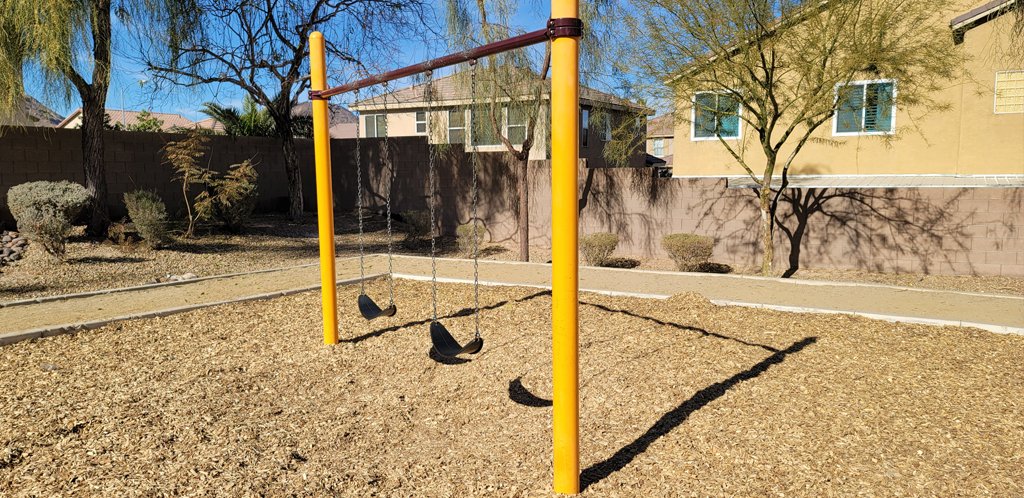 Playground Safety Surface Maintenance:
UV Rays, sand, rocks, and a countless number of other things will come in contact with a playground surface and can degrade the surface over time.  To mitigate the breakdown of the rubber surface over time, it is recommended to have surface maintenance performed every one to two years.  Our Clean N Seal surface maintenance will Powerwash clean and then seal the rubber surface with an aliphatic binder.  This process will protect and revitalize the rubber surface, and in many cases will leave the surface looking as good as the day it was installed.  Contact us for more information and recommendations on proper surface maintenance.
Playground Wood Chips – Top Off
Whether it's kids kicking and throwing or if it's the wind blowing, Wood chips have a tendency of being removed from the play area.  For this reason, it is necessary to periodically replenish the woods chips in the playground area.  Creative Surfacing can help by supplying and installing playground wood chips to bring the surface levels back to the needed depth. When we are finished, the surface will be back to safe and consistent levels across the playground area.