Safety Surfacing
Kids play hard and that means they're going to occasionally skin an elbow or bruise a knee. Kids will always find new and inventive, but not necessarily safe, ways to play on or around playground equipment. The good news is that many injuries can be avoided with appropriate safety surfacing. We can help you explore different surfacing options and determine what's right for your playground's needs.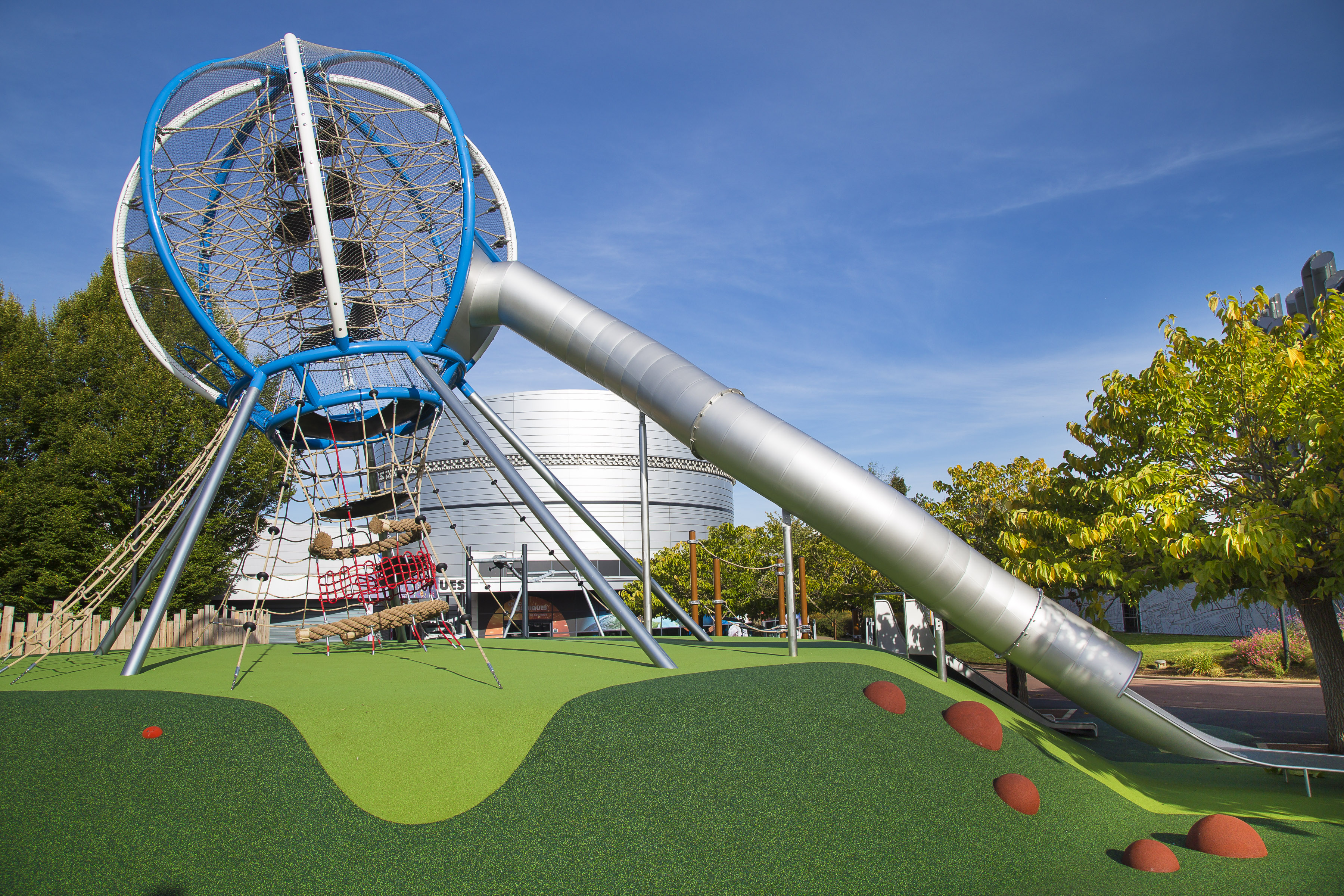 Flecks/TPV/EPDM
Flecks is the first truly weather and UV-resistant protective surfacing in the industry. Its long-term color stability and environmentally friendly installation techniques set Flex worlds apart from other playground and splash park-protective surfacing. Processed into granulated particles for better contact and more surface area in contact between particles to avoid the cracking which occurs from the surfacing using round particles on the market which have only a portion in contact with each other and therefore not a strong bond bond, Fleck's proprietary formulation lasts three times longer than any other protective surfacing product in the industry.   
Engineered Wood Fiber
Engineered wood fiber is the most widely used playground surface used today.  It is the cheapest option to provide adequate fall protection while still meeting ADA requiremnts.